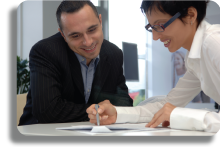 Private Tutoring

Below, you will find a listing of our CBEST Tutoring services. We offer private, one-on-one tutoring for all three CBEST exams with a variety of tutoring plans designed to fit your specific needs.
Most of our tutors and instructors hold an advanced degree (usually a Masters or PhD). All are caring and enthusiastic teachers who have extensive experience preparing students to pass the CBEST.
Each of the tutoring options below includes all study materials (study guide and practice test) at no additional charge.
Once you have selected the Private Tutoring plan that's right for you, simply click "Enroll Now" and we will guide you through the easy enrollment process.