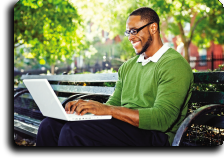 How to Access Your Core Slideshow...
All of our Praxis, CSET, CBEST, CPACE, and RICA Prep Classes include three months of free online access to our Core Slideshow-- the same exact slides used by your instructor in class. This feature allows you to continue studying the material independently. For a tutorial on how to access your Core Slideshow, please watch the video below.
Not yet enrolled in a Prep Class? Select your test below to register today.
Press the play button to watch this video now. (Having technical difficulties? Try viewing this with Mozilla Firefox.)