CPACE Scores Failing? Find Out Exactly Why...
For most CPACE test-takers, one of the most frustrating aspects of not passing is the minimal amount of feedback provided on the official CPACE score reports. That's why we've created free online diagnostics. Whether your previous CPACE scores have fallen short, or you're taking the test for the first time, when you start by taking our free CPACE diagnostics, you can ensure you're studying smartly and focusing your time on the specific areas that will benefit you most.
Our diagnostics are created by an industry-leading team of teachers and test experts, and are used and recommended by some of the nation's top educators and universities.
To get started, simply take our online CPACE Practice Test. When you submit your finished test, all multiple choice questions will be instantly auto-graded, and you'll be able to see each question you got right and wrong, along with the correct answers. But best of all, we'll generate a free Basic Diagnostic report that gives you a breakdown of the problem areas that may be keeping you from achieving a passing CPACE score.
Next to each subject domain in your diagnostic breakdown, you'll find a link to the corresponding section of our online CPACE Overview Study Guide, which provides a concise, bullet-pointed listing of the topics that appear on that portion of the exam, so you'll know exactly what content areas you need to study to improve your CPACE results.
Your online CPACE Practice Test, CPACE Study Guide, and Basic Diagnostics are all provided free of charge!
We also offer additional paid features, such as Advanced Diagnostics that give you an even more in-depth breakdown of your CPACE results (included as part of all our CPACE Online Prep programs) and CPACE Written Response Grading and Feedback from live professional graders, so you can get detailed feedback on your practice test essay responses (if your exam contains a written portion).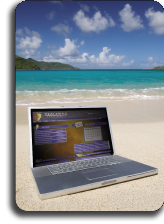 Ready to Get Detailed Feedback on Your CPACE Results?
Learn exactly where you need to improve so that you can focus your study time on those areas and pass the CPACE! To access your free online CPACE Practice Test, CPACE Study Guide, and Basic Diagnostics, please click below and create your Teachers Test Prep account...
As the nationwide leader in credentialing exam preparation, Teachers Test Prep is proud to serve over 250,000 individual account holders as well as top universities, schools, and teachers' organizations. Learn more about our partners...
---
Featured Partner:

USC Rossier School of Education

Earn your teaching degree online from top-ranked USC without relocating.

Whether you're a current teacher or an aspiring one, USC Rossier offers a graduate-level teaching program designed to fit your goals:

Master of Arts in Teaching: Prepares aspiring teachers with the skills needed to be great educators and enables you to be recommended for a teaching credential.
Master of Arts in Teaching TESOL: Prepares you to become an English language teaching specialist in a variety of settings and educational levels.

Read more about the Rossier School of Education at the University of Southern California, and request information about your program of choice.