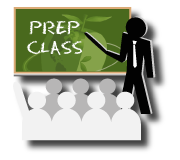 About Our Prep Classes
The CSET General Science exam (CSET Science Subtests 1 and 2) encompasses a broad range of challenging material, from Astronomy to Molecular Biology. It's no wonder many California credential candidates cite the CSET as the biggest obstacle on their path to success.
Fortunately, the California Commission on Teacher Credentialing (CCTC) publishes Content Specifications listing the subject matter requirements for the CSET Science exam. These are the key concepts you need to know in order to pass-- and this is exactly what we cover in each full-day CSET Prep Class.
Your CSET Science Prep Class will also teach you proven test-taking strategies designed specifically for the CSET, including how to deconstruct Multiple Choice questions and how to use the specific format and terminology test graders are seeking on Constructed Responses. After each section of subject matter instruction, the class will look at relevant practice test questions from our Version 1 Practice Test*, and your instructor will give you guidance on how to apply what you've learned on the actual exam. (*This practice test is available free on our website, and your instructor will also provide you a printed copy in class.)
What's more, every Prep Class includes 3 months of free online access to our Core Slideshow, the same slides used in class, so that you can continue studying what you've learned. (Slideshow access begins on the date of your class.)
We're very proud of our CSET Science Prep Classes, and we're confident that they'll help you succeed. That's why every class is guaranteed.* If you take our CSET Prep Class and don't pass, you can take it again, free.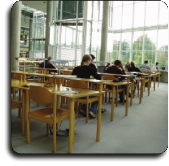 Upcoming Classes & Itineraries
Courses fill quickly. Please click below to view upcoming class dates and registration info. You may also view a complete itinerary for each of our courses.
* Our Guarantee: If you take any Teachers Test Prep class and don't pass the corresponding Subtest, you can take that Prep Class again with no charge. Offer is good for one additional session only and expires after 12 months from the date of purchase. Offer is not transferable and cannot be applied to other subtest classes. Official admission materials, including receipt and photo ID, must be brought to the second session in order to be admitted. Offer applies to Prep Classes only and does not apply to any of our other products or services. Free class subject to availability and occupancy restrictions. You must register for your free retake in advance using our online retake registration system accessible from your My Account Dashboard page under "Credits." No "walk-ins" will be admitted. We reserve the right to discontinue classes without notice.