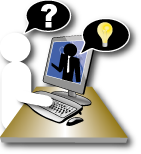 To Access This Feature, Please Enroll in Live Online Tutoring

You do not have a Live Online Tutoring session scheduled at this specific time. The Live Online Tutoring "Access Now" link will only connect you to your session if you have a scheduled session at the date and time when you click this link.

If you already have sessions scheduled, simply return to our site at your next scheduled session date and time, log in to your Teachers Test Prep account, and then click the "Access Now" link next to "Live Online Tutoring" on your My Account page.
If you do not yet have sessions scheduled, and you would like to schedule tutoring sessions now, simply click below and use our Tutoring Calendar to view and book available sessions with the tutor of your choice.
We also offer a variety of other great services that can help you continue to prepare for the Praxis, CSET, CBEST, or RICA, including popular group Prep Classes, expert Written Response Grading and Feedback, and convenient, highly effective Online Prep programs. If you are not already taking advantage of these services, we encourage you to consider doing so today!