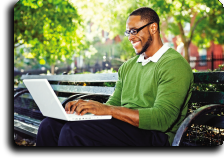 Ultimate Convenience, Proven Results

Watch our 2-minute Online Prep Info/Help Video for a visual tour of our Online Prep features.
Teachers Test Prep has the best Praxis II Elementary Education: Multiple Subjects prep classes available anywhere. And now you can get all our in-depth classroom instruction that has led to success for thousands of our students... at your pace... from the convenience of home.
Our online prep programs are engaging, easy to use, and extremely effective. And our Core Plus and Golden Apple programs are backed by one of the strongest guarantees you'll find anywhere. Read Our Guarantees to learn more.
Read the listings below for complete details about the features that are included in each of our online Praxis II Elementary Education: Multiple Subjects preparation programs, then choose the plan that's right for you and get started today!
PLEASE NOTE: The ETS Praxis II Elementary Education: Multiple Subjects (5031) exam is comprised of four subtests: Reading/Language Arts (5032), Mathematics (5033), Social Studies (5034), and Science (5035). Test-takers must take all four subtests together on their initial attempt, but may later retake any subtests separately that are not passed. It is therefore recommended that first-time test-takers enroll in prep for all four subtests, while those retaking certain subtests should select only the applicable subtests.

Not sure which program to choose? View our side-by-side Comparison of Praxis II Elementary Ed. Online Prep Programs.