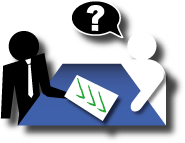 Small Groups Save Big!
Whether you want help with a specific content area or you plan to review for the entire CSET, CBEST or RICA, Private Tutoring is a great choice. Our tutors are the state's leading experts in preparing students to pass these difficult credentialing exams, and they have a proven record of success. When it comes to CSET, CBEST, and RICA-- tests that can affect your entire career-- you won't find a better value anywhere.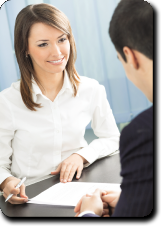 And now, when you enroll with friends in Small Group Tutoring, you can enjoy big savings off our individual tutoring rates. When two or more people enroll in small group tutoring, each person will receive 25% off-- in addition to any other discounts! That means if you schedule six or more sessions (already a 25% discount) and then one or more friends enroll to join you for those same sessions (another 25% discount), you each will receive tutoring at 50% off our usual tutoring prices!
What's more, group tutoring sessions can be held in person or online. So if your friends don't live near you, you can still receive tutoring together.
And like all our tutoring options, Group Tutoring is backed by our Private Tutoring Satisfaction Guarantee.* If you're not 100% satisfied with your tutoring experience for any reason after your first session, we will give you a full refund on all remaining sessions.
Here's how to enroll in Small Group Tutoring:
First select your exam below, view the tutoring plans we offer, and then use our Tutoring Calendar to select the session dates and times you want to book and click "Check Out." You will then see the Small Group Tutoring screen, where you may add email addresses for up to three additional attendees.
Once you complete checkout, our system will send an invitation email to each of your invitees with simple instructions on how they can view your list of scheduled sessions and enroll as additional participants. Your invitees may choose to join all of your scheduled sessions or just certain ones. Either way, each of your additional attendees will receive a 25% Group Tutoring Discount at checkout for each group session they join (in addition to any other discounts). And for each session in which one or more of your invitees enrolls, we will also refund a 25% Group Tutoring Discount to your account (in addition to any other discounts).*
It's that easy. So click below to select your test, view our tutoring options, and book your Small Group Tutoring sessions today!
*See our Terms of Service for full details; some terms and restrictions apply.