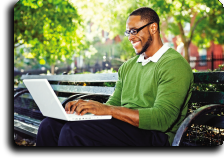 To Access This Feature, Please Purchase Online Prep
You're only minutes away from having access to the most powerful set of Praxis, CSET, CBEST and RICA online preparation features available anywhere. Please select your test below to learn more and choose the program that's right for you!
Want to watch sample test prep videos for your exam before enrolling? Just click below...
Once you have purchased an Online Prep Program, clicking on the "Access Now" links from your My Account page will take you directly to your online features.
NOTE: Praxis PPST is the Praxis I Pre-Professional Skills Test, Praxis 0014/5014 is the Praxis II Elementary Education: Content Knowledge exam, Praxis 5031 is the Praxis II Elementary Education: Multiple Subjects exam (which includes subtests 5032-5035), Praxis 0069 and Praxis 5169 are Praxis II Middle School Mathematics exams, Praxis 0061/5061 and 5161 are Praxis II Mathematics: Content Knowledge exams, and Praxis 0435/5435 is the Praxis II General Science: Content Knowledge exam.