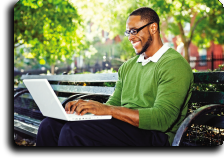 Your Own Personal Teacher... from the Comfort of Home
All our Quick Core, Core Plus, and Golden Apple Online Prep Programs include a full set of Core Videos and Smart-STEM Virtual Tutoring videos* (as well as many other great features) that cover all the key content and strategy you need to pass your exam.
In our Core Videos, an expert instructor will teach you the essential subject matter knowledge, based on your test's exact content specifications. Then, in our Smart-STEM Virtual Tutoring Videos, you'll receive coaching on every multiple choice question from your first full-length practice test, so you'll be ready to apply your knowledge to the specific question types you will encounter on the actual exam.
View Our Free Test Prep Sample Videos...
Click on the links below and see for yourself why watching our Core Videos and Smart-STEM Videos is so much better than just reading a study guide.
Our Online Prep programs are engaging, easy-to-use, and have a proven record of success. That's why our programs are recommended by leading educators and universities, and that's why we back our Core Plus and Golden Apple Online Prep programs with one of the strongest guarantees in the industry.**
CBEST:
CPACE:
CSET Math (Single Subject):
CSET Multiple Subjects:
CSET English (Single Subject):
CSET Science (Single Subject):
CSET Social Science (Single Subject):
OAE Mathematics (027):
OAE Middle Grades Math (030):
OAE Middle Grades Science (029):
Praxis Core:
Praxis Educational Leadership: Administration and Supervision (5411):
Praxis Elementary Education (5014/5001/5018):
Praxis Middle School Mathematics (5169):
Praxis Mathematics Content Knowledge (5161):
Praxis Science Content Knowledge (5435):
Praxis Social Studies Content Knowledge (5081):
RICA:
Want instant access to videos like these covering every key topic on your exam? Simply choose your exam below and purchase any of our Online Prep programs. When you enroll in Online Prep, you'll also get access to a host of other great features, including Advanced Diagnostics that assess your strengths and weaknesses based on your practice test results and automatically recommend the exact videos that will benefit you most, so you can be confident you are making the best use of your valuable study time.
*Smart-STEM Virtual Tutoring videos are included in all Online Prep programs except CBEST Writing. Instead, CBEST Writing programs include special Smart-STEM audio lessons.
**See our guarantees page for details; some restrictions apply.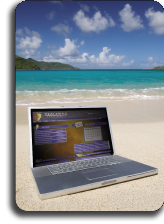 Ready to Get Started? Select Your Exam Below...
NOTE: Praxis PPST is the Praxis I Pre-Professional Skills Test, Praxis 5014/5018 are the Praxis Elementary Education: Content Knowledge exams, Praxis 5031 and 5001 are the Praxis II Elementary Education: Multiple Subjects exams (which include subtests 5032-5035 and 5001-5005), Praxis 0069 and Praxis 5169 are the Praxis II Middle School Mathematics exams, Praxis 0061/5061 is the Praxis II Mathematics: Content Knowledge exam, Praxis 0435/5435 is the Praxis II General Science: Content Knowledge exam, Praxis 5411 is Praxis Educational Leadership, and Praxis 5081 is Praxis Social Studies: Content Knowledge.