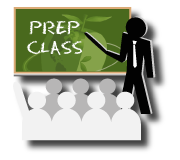 About Our Praxis Science: Content Knowledge Prep Classes

Watch our 1-minute Live Online Prep Class Info/Help Video to learn more about our Live Online Classes.
The Praxis Science: Content Knowledge (5435) exam is challenging both in the way questions are asked, and in the wide array of subject matter with which you must be familiar, including Scientific Methodology, Techniques, and Development, The Physical Sciences, The Life Sciences, The Earth Sciences, and Science, Technology, and Society. The sheer breadth of knowledge required can make studying for this exam a daunting prospect.
Fortunately, Education Testing Service (ETS), the company that administers the Praxis for each state, publishes Content Specifications listing exactly what is expected of candidates taking the Praxis Science: Content Knowledge exam. These are the key concepts you need to know in order to pass-- and this is exactly what we cover in each of our Praxis 2 Science Prep Classes.
Your Praxis Prep Class will also teach you proven test-taking strategies designed specifically for the Praxis, including how to avoid decoys and consistently choose the right answer on difficult multiple choice questions. After each section of subject matter instruction, the class will look at relevant practice test questions from our Version 1 Practice Test*, and your instructor will give you guidance on how to apply what you've learned on the actual exam. (*This practice test is available free on our website.)
What's more, every Prep Class includes 3 months of free online access to our Core Slideshow, the same slides used in class, so that you can continue studying what you've learned. (Slideshow access begins on the date of your class.)
We're very proud of our Praxis Prep Classes, and we're confident that they'll help you succeed. That's why every class is guaranteed.* If you take our Praxis Prep Class and don't pass, you can take it again, free.
PLEASE NOTE: This is a live online class. On the date(s) and time(s) of your class, simply log into your Teachers Test Prep account and click on the "Access Now" link next to "Live Online Tutoring" on your My Account page. This will open the classroom interface in your browser, and you will be able to see and hear your teacher and classmates onscreen along with content slides and practice test questions your teacher will present. You will also be able to ask questions using your computer's microphone or by using your keyboard. There is no special software or technical knowledge required to use this service; all you need is a standard web browser such as Internet Explorer, Firefox, Safari, or Chrome. If you have a webcam and would like to be visible to the teacher and other students, please power on/activate your camera before logging in (optional). Maximum class size for all online classes is limited to 20 students, so all students have the opportunity to participate and ask questions.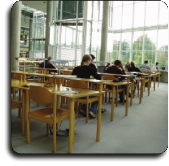 Upcoming Classes & Itineraries
Courses fill quickly. Please click below to view upcoming class dates and registration info. You may also view a complete itinerary for each of our courses.
* Our Guarantee: If you take any Teachers Test Prep class and don't pass the corresponding Subtest, you can take that Prep Class again with no charge. Offer is good for one additional session only and expires after 12 months from the date of purchase. Offer is not transferable and cannot be applied to other subtest classes. Official admission materials, including receipt and photo ID, must be brought to the second session in order to be admitted. Offer applies to Prep Classes only and does not apply to any of our other products or services. Free class subject to availability and occupancy restrictions. You must register for your free retake in advance using our online retake registration system accessible from your My Account Dashboard page under "Credits." No "walk-ins" will be admitted. We reserve the right to discontinue classes without notice.