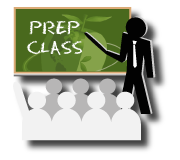 About Our Praxis Prep Classes
Whether you are taking the Praxis Core or any of the most popular Praxis Subject Assessments, in our Praxis Prep Classes, your instructor will teach you the key content knowledge and test strategy you need to pass, without any fluff or filler.
Our Praxis Prep Classes are based on the exact ETS Praxis content specifications, and teach all the actual subject matter knowledge you'll need for success on the exam (not just general "test tips"). After each subject matter review section, the class will also examine relevant practice test questions, so you'll learn how to apply your knowledge to the specific question types you're most likely to encounter on the real exam.
All of our Praxis Prep Class instructors are experienced, caring, and enthusiastic teachers with a strong record of success in helping our students to pass their Praxis exams.
We're very proud of our Praxis Prep Classes, and we're confident they will help you pass; that's why every class is guaranteed.* If you take our Praxis Prep Class and don't pass, you can take it again, free. (*See Our Guarantees for details.)
Select your exam below to learn more about our popular Praxis courses and enroll today!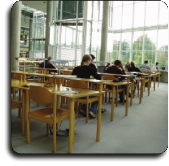 Select A Class
NOTE: Praxis Core is the Praxis Core Academic Skills for Educators test, Praxis 5014/5018 are Praxis Elementary Education: Content Knowledge, Praxis 5001 is Praxis Elementary Education: Multiple Subjects (which includes subtests 5001-5005), Praxis 5169 is Praxis Middle School Mathematics, Praxis 5161 is Praxis Mathematics: Content Knowledge, Praxis 5435 is Praxis General Science: Content Knowledge, Praxis 5411 is Praxis Educational Leadership, and Praxis 5081 is Praxis Social Studies: Content Knowledge.
Looking for a Praxis exam not listed above? Click here to view other Praxis tests.