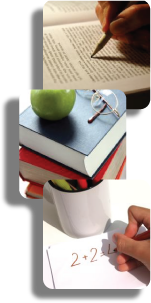 CBEST (Mathematics, Reading, and Writing)
The CBEST Mathematics section contains a variety of conceptually challenging word problems (including data sufficiency problems), and abounds with "answer traps" to catch the unwary test-taker. CBEST Reading requires critical reading and evaluation techniques to choose the "best answer." And CBEST Writing demands adherence to a key set of organizational and content-related writing principles in order to pass.
Proper preparation is essential to your success.
Our CBEST Prep Class is designed based on the CCTC's exact Content Specifications, so you'll learn all the key concepts you need to pass, without any extra fluff or filler. We'll also show you innovative test strategies designed specifically for the CBEST, including how to deconstruct Multiple Choice problems and how to avoid "trick" answers that seem right, but aren't.
And every CBEST Prep Class includes all learning materials at no extra charge.
Below is a class itinerary for this highly focused and info-packed one-day course.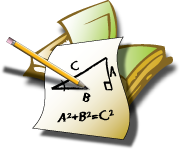 Itinerary – CBEST
| | |
| --- | --- |
| 9:30-9:45am | Arrival and check-in. Please remember to bring your receipt and photo ID. These 2 items are required for admission. |
| 9:45-1pm | Lecture presentation on CBEST Mathematics. Estimation & measurement, statistical principles, computation & problem solving, and numerical and graphic relationships will be reviewed in detail. Test strategies and tips will also be covered. |
| 1-2pm | Lunch break. |
| 2-4:00pm | Lecture presentation on CBEST Reading. Techniques for critical analysis, evaluation, comprehension and research questions will be covered in detail. Test strategies and tips will also be covered. |
| 4:00-5:15pm | Lecture presentation on CBEST Writing. Discussion will include what test graders are looking for on each essay type, as well as how to use the "writing framework" to ensure success. |
| 5:15-5:30pm | Closing summary and review of how to maximize your score using the info learned in today's class. |
| | Note: The above times are estimates; actual times may vary slightly. |
We are very proud of our CBEST Prep Class, and we're sure it will help you succeed. That's why every class is backed by our guarantee.* If you take our CBEST Prep Class and don't pass, you can take the class again, free!
Click below to view upcoming CBEST class dates and reserve your spot. Classes fill quickly, so register today!
* See CBEST Prep Class page for guarantee details. Some restrictions apply.