Praxis Registration Info & How to Save on Registration Costs...
Here we provide a general overview of Praxis registration info, along with some basic advice on how to save on Praxis registration costs. For current 2015-2016 Praxis test administrations, registration may be completed via internet or mail. Re-registration is also offered by phone, but there is an additional $35 fee for using this service. As of January 2012, the regular Praxis registration fee ranges from $40-$150 per subtest, depending on the particular exam you are taking and how you plan to test. For example, the testing fee for the Praxis PPST is $40 per subtest for the paper-delivered exam (which is offered on fixed dates), and remains the same regardless of whether you take only certain subtests or all three. However, for the computer-delivered Praxis PPST exam (which is offered year-round by appointment), the fee is $80 per subtest if taken individually, but only $130 total if all three subtests are taken together as a "combined test" (a $110 savings).
You should also be aware that ETS charges an additional $50 non-refundable registration fee once per testing year. It is worth noting that the "testing year" is defined as September to August, which means, for example, that if you take a Praxis exam in July and then again in September, you may be required to pay the yearly fee again, but if you take a test in October and then again in December, you will not. If you plan to take multiple Praxis exams or subtests on different dates (or if you think you may need to retake an exam), you may wish to keep this in mind and plan your Praxis registration accordingly.
For paper-delivered tests, there is also an additional $45 fee for "extended registration," and an additional $75 fee for "emergency registration," so we generally recommend that our students plan their test dates and register for the Praxis well in advance, if possible, to avoid these additional registration costs. Click below to view a current listing of test dates and Praxis registration deadlines...
For certain Praxis II exams, such as Praxis Elementary Education: Multiple Subjects, you have the option to retake any sections separately that you do not pass. The initial cost of taking all sections together is typically less than the cumulative cost of the separate subtests (for example, the total for all four Praxis Elementary Education: Multiple Subjects subtests when taken together is $150, but the cost for each subtest taken individually is $50, i.e. $200 for all four, so passing as many subtests as possible on your first attempt is obviously advantageous). Each section is usually timed separately, and we highly recommend taking a full-length Praxis Practice Test and timing yourself prior to your real exam to get a sense of the pace at which you will need to work.
If you plan to take a Praxis Prep Class, you can also save on costs by taking advantage of registration discounts. Please click below to view current coupons...
Want to learn more about the Praxis before registering? Start by viewing our free Praxis Study Guide to get a concise overview of exactly what subject matter will appear on your exam, then take our free, full-length Praxis Practice Test with diagnostics to see how you will perform and identify any areas in which you may need to improve...
PLEASE NOTE: The Praxis information provided above is intended as a helpful overview. It is not comprehensive, and is not intended to replace the full information found on the official Praxis website. No warranty is made as to the accuracy or completeness of this information. All test-takers should visit the official Praxis website at www.ets.org for complete Praxis registration info and to confirm test dates, procedures, and testing requirements, and should consider their individual needs, before making any registration decision. Teachers Test Prep is an independent test preparation company, and is not affiliated with Educational Testing Service (ETS), the company that administers the Praxis.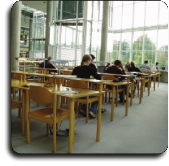 Before Registering for the Praxis...
Quality test preparation can greatly increase your likelihood of success. Before registering for the Praxis, please consider how you plan to prepare and the appropriate timeframe that will be needed. Select your exam below to learn more about available test preparation options...
Looking for a Praxis exam not listed above? Click here to view other Praxis tests.
As the nationwide leader in credentialing exam preparation, Teachers Test Prep is proud to serve over 250,000 individual account holders as well as top universities, schools, and teachers' organizations. Learn more about our partners...
---
Featured Partner:

USC Rossier School of Education

Earn your teaching degree online from top-ranked USC without relocating.

Whether you're a current teacher or an aspiring one, USC Rossier offers a graduate-level teaching program designed to fit your goals:

Master of Arts in Teaching: Prepares aspiring teachers with the skills needed to be great educators and enables you to be recommended for a teaching credential.
Master of Arts in Teaching TESOL: Prepares you to become an English language teaching specialist in a variety of settings and educational levels.

Read more about the Rossier School of Education at the University of Southern California, and request information about your program of choice.