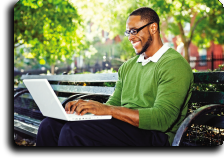 What to Expect with One-on-One Tutoring and How to Sign Up...
The Info/Help Video below provides an overview of what to expect in your one-on-one tutoring sessions and also provides detailed instructions on how to use our online scheduling system to select your sessions and enroll.
Once you're ready to get started, go to our Calendar of Available Tutoring Sessions to view options and sign up.
Whether you choose in-person tutoring or live online tutoring, there is no better way to get one-on-one help from a Praxis, CSET, CBEST, CPACE, or RICA test expert.
Press the play button to watch this video now. (Having technical difficulties? Try viewing this with Mozilla Firefox.)
What would you like to do next? Please select an option below...