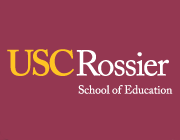 Master's Degrees Offered Online from a Top-Tier School of Education
The University of Southern California's Rossier School of Education offers select master's degree programs delivered online. As one of the world's premier centers for graduate study in urban education, the school prepares educational leaders to effect positive change and create learning environments in which all students can succeed.
Recognizing the importance of teacher certification exams in the credentialing process, USC Rossier is partnering with Teachers Test Prep to provide our Core Plus on-demand services directly to eligible USC Rossier students with all associated costs covered by the school. This is a level of support that few other schools of education offer, and is one of the many reasons to take a look at USC Rossier if you are considering a master's degree.
USC ROSSIER MASTER'S DEGREE PROGRAMS
USC Rossier's teaching programs integrate both theory and practice, which means that students can apply what they learn in class to make an immediate difference in the lives of students. Graduate-level teaching programs include: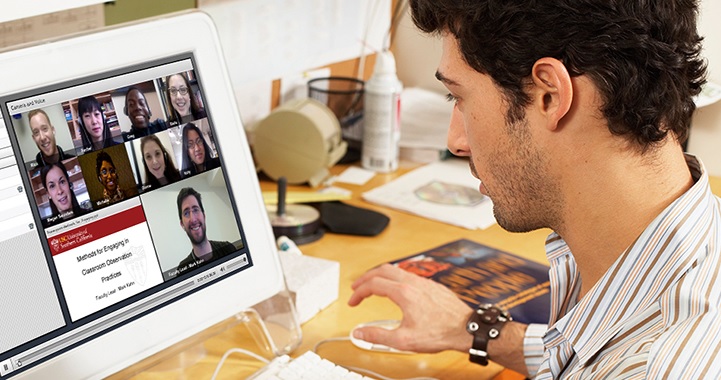 • Master of Arts in Teaching with Teaching Credential: The MAT Online program focuses on developing the skills and confidence aspiring teachers need to create learning environments where all students can succeed.
• Master of Arts in Teaching–Teaching English to Speakers of Other Languages: Prepares teachers with the TESOL training they need to become English language teaching specialists in diverse settings around the world.
• Master of Education in Teacher Leadership: Prepares current educators to deepen their knowledge of curriculum and assessment, refine their pedagogy, and become teacher leaders in their schools, districts, and communities.
These online programs feature the same academically rigorous curricula, world-renowned faculty and student support services as our on-campus programs. Through a cutting-edge, web-based learning platform, students benefit from a highly interactive virtual campus experience that blends live, face-to-face class sessions; online self-paced coursework; and field-based teaching experiences in their own communities or classrooms.
MASTER OF TEACHING WITH TEACHING CREDENTIAL
The Master of Arts in Teaching with Teaching Credential program helps aspiring teachers develop the skills and confidence to change the lives of their students and become transformative teachers. Delivered online, the program's curriculum blends interactive online learning with hands-on, field-based teaching experiences. Students are prepared with the knowledge they need to meet the challenges they will face as teachers in today's high-needs schools.
MASTER OF TEACHING – TESOL
The Master of Arts in Teaching – TESOL program prepares teachers to meet the diverse needs of students in classrooms around the world. Delivered online, the program provides comprehensive TESOL training and innovative instruction to help teachers become English language teaching specialists. The program is designed for graduate students who aspire to provide greater opportunities for all students in a variety of educational settings.
MASTER OF EDUCATION IN ADVANCED INSTRUCTION
The Master of Education in Advanced Instruction program empowers K–12 teachers to create positive learning outcomes and build communities of practice that foster student success. Through a blend of online learning and field-based teaching in students' own classrooms, the program offers an intensive curriculum that focuses on innovative thinking and unique instructional strategies to promote student achievement. Students gain an advanced skillset that will prepare them to implement and sustain educational change and take on leadership positions.
MASTER OF EDUCATION IN TEACHER LEADERSHIP
Students in the Master of Education in Teacher Leadership program choose from four concentrations: Differing Abilities, Elementary STEM, Secondary STEM or Secondary Humanities. Students in this program can also elect to earn a Special Education Credential or Gifted Education Certificate.
Read more about the Rossier School of Education at the University of Southern California, and request information about your program of choice.