2022 "Pass the Torch" Scholarship Finalists
2022 marked the fifth year of the Teachers Test Prep "Pass the Torch" Teacher Scholarships, with applications received from over 90 colleges and universities, in 33 different states. We are again awarding $10,000 to future educators: one $5,000 scholarship to an aspiring elementary school teacher and one $5,000 scholarship to an aspiring secondary school teacher.
Entrants were asked to record a short video telling us about a teacher who inspired them and what they learned from that teacher that they would like to pass on to the students they will teach.
From the many excellent submissions received from around the country, five finalists were chosen for each category. All received a $100 Amazon gift card and one year of free access to any of our Core Plus Online Prep Programs to help them pass credentialing exams such as the Praxis, CSET or FTCE.
Our finalists this year display a diverse range of strengths, from courage, persistence, creativity and reflectiveness, to sensitivity, generosity, humor and warmth. We have no doubt that each, in their own unique way, will be an inspiring educator who will make a difference in their students' lives.
---
2022 ELEMENTARY EDUCATION RECIPIENT
---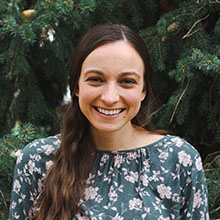 MaryBeth Cabauy (Regis University, CO)
Teacher: Michael Taylor
"I remember watching him on stage at the school musicals, leading the students in the dance moves he had choreographed. Parents of peers actually used to say, 'We don't even care about seeing our kid on stage, we just want to watch Mike Taylor dance.'"
MaryBeth Cabauy's most influential teacher was not one she encountered in a classroom, but in her home: her father. As a music teacher, pastor and soccer coach, Mike Taylor was at the center of a community that he loved, inspiring all those around him with his kindness, joy and sheer enthusiasm. Carrying on the family tradition of teaching, today MaryBeth wants to give back to the global community by helping impoverished girls around the world access education.
---
2022 ELEMENTARY EDUCATION FINALISTS
---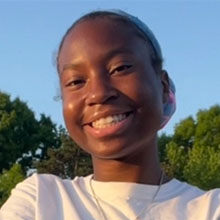 Jasmin Baker (University of North Carolina at Charlotte, NC)
Teacher: Mr. Mallillin
"For a long time I didn't believe that I belonged in Advanced Math —I didn't believe that I belonged in Advanced anything, honestly— but now … I realize that I do belong because I take the time to work hard and put my mind to anything."
In grade 4, Jasmin Baker's confidence plummeted when, after being in and out of the hospital because of sickle cell disease, she was moved out of her Advanced Math class. For years afterward she struggled with imposter syndrome, feeling that she didn't belong in any of her advanced classes and just wasn't good enough – until she met Mr. Mallillin. Now, as an aspiring teacher, Jasmin aims to foster self-belief in her own students.
---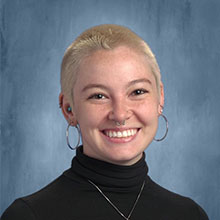 Hannah Curren (Western Governors University, UT)
Teacher: Mr. Womack
"So swim to the surface. Embrace your mind and your heart.
We'll rebuild your ship and you'll get a head start."
A small boat founders in rough seas, on the verge of sinking beneath the waves, when a caring lighthouse keeper notices, and sets out to help. In her poem, "The Lighthouse Keeper," Hannah Curren uses poetry to sensitively capture the struggles she experienced in high school, and the powerful role her teacher played simply by seeing her. Now, as an elementary and special education teacher, Hannah hopes to likewise shine light into the darkness for her own students.
---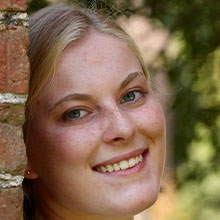 Abby Lindsey (Sweet Briar College, VA)
Teacher: Mr. Waxmunski
"During his free time at recess, rather than spending it over on the bench chatting with the other teachers, he would come outside and play with us. He would ref multiple kickball games with the boys, and the girls would always cook him food using acorns and dirt and leaves, and it was so much fun!"
For second-grader Abby Lindsey, being a part of Mr. Waxmunski's —or Mr. Wax's— class meant waking up every day eager to get to school and learn. Mr. Wax understood the importance of connecting with his students, sharing their enthusiasms and taking the time to learn about their lives. Abby plans to make her own classroom a place where all young learners feel known and welcomed – just like in Mr. Wax's class.
---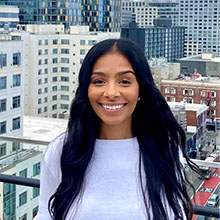 Maya Porter (National University, CA)
Teacher: Mr. Jodoin
"The number one thing that he wanted us to know was that there is no such thing as a small role."
As a sixth-grader, Maya Porter felt anxious about trying new things and harbored a deep-seated fear of failure. However, auditioning for the school play changed all that. Drama teacher Mr. Jodoin taught her a valuable lesson: that if you're brave enough to step out, your wings will appear and you will take flight. Now, after having travelled around the world working as an actress and leading improv workshops, Maya wants her future students to know that they can all play a big role in the world.
---
2022 SECONDARY EDUCATION RECIPIENT
---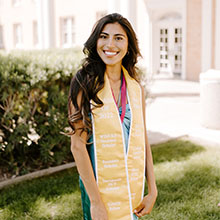 Ariana Afshari (National University, CA)
Teacher: Mrs. Johnson
"When everything around you is pushing you to fall, you can rise."
Growing up in a home riven by abuse and addiction, Ariana Afshari longed for a place where she could feel secure and cared for. For her, that was school. English teacher Mrs. Johnson not only supported Ariana academically, but emotionally, inviting her over for meals and fostering an enduring friendship with her. Today, as a high school biology teacher, Ariana aims to likewise keep love at the forefront of her teaching, drawing on her experiences of adversity to guide and advocate for students like herself.
2022 SECONDARY EDUCATION FINALISTS
---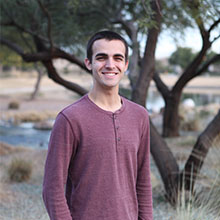 Mason Hardy (University of California, Irvine, CA)
Teacher: Mr. Nichols
"'Everybody has a story'… that was his favourite idiom; that in journalism and life we should approach people as though they have far more to teach us than we have to teach them.'"
Mason Hardy was bemused when he first encountered Journalism teacher, Mr. Nichols, an unconventional educator who assigned work, then left it to students to complete —or not— and could often be found napping on his favorite recliner mid-class. However, the radical trust and respect Mr. Nichols displayed towards his students cultivated important qualities in them: integrity, discipline, empathy, and pride in their work. As an English teacher, Mason aims to instill these same values in his students – and to ensure that, like Mr. Nichols, he remembers that every student in his class has a story.
---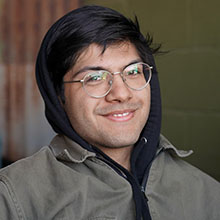 Kevin Lopez (Vanguard University, CA)
Teacher: Mrs. Newman
"There are people who are lights in the darkness. Good, true, beautiful and courageous people. You can be one of them."
When Kevin Lopez's family was faced with a painful and bewildering situation, it was History teacher Mrs. Newman who gave him the words he needed to retain hope. A deeply compassionate educator who believed in nurturing the souls of her students as well as their minds, Mrs. Newman reminded Kevin that while there is always suffering and darkness, there is also light. As a teacher, Kevin aspires to carry this perspective forward to his own students, helping them discover the brightness that burns within them, too.
---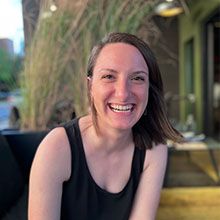 Ellen Smeltzer (Western Governors University, UT)
Teacher: Mrs. Boone
"If you're going to share your passion with someone, let their passion teach you in return."
When she met Mrs. Boone at a Christmas party, Ellen Smeltzer was filling time working as a substitute teacher. With a background in exercise physiology, a field she loved, she had no interest at all in a career in education – until Mrs. Boone gave her a whole new perspective on what teaching might be. Now pursuing her Masters of Teaching, Ellen aims to create classrooms where her passion for science inspires students to discover their own passions.
---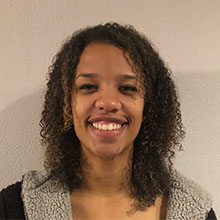 Myriama Smith Traore (Duke University, NC)
Teacher: Hassimi Traore
"'Ooh, I know, I know!' said the racoon in the back of the room, my best imaginary student. I smiled back and said, 'Can I hear from someone who hasn't answered yet?', the same way I heard my dad do a thousand times in his own college classroom."
Myriama Smith Traore's first encounter with teaching was in her father's chemistry lab when she was five. An immigrant from Burkina Faso, her father faced countless obstacles in his quest for an education, rising to become a professor and teach chemistry in his third language, and using his success to enrich the lives of others from his hometown. As an aspiring English teacher, Myriama hopes to follow in her father's footsteps by helping all students achieve equal access to education.
---