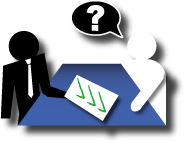 Get One-on-One Help from a Test Expert
The Praxis Elementary Education: Multiple Subjects (5001) exam is challenging both in its breadth of material and in the ways questions are asked. With private tutoring, you can get the individualized help you need.
All our tutors are caring and enthusiastic educators who take pride in helping our clients pass, and all must undergo a rigorous set of evaluations before becoming a Teachers Test Prep tutor, including a full background check, an academic knowledge assessment, and an evaluation of tutoring skills.
To save on costs and make the most of your study time, we recommend you begin by enrolling in our Praxis Elementary Education Online Prep, which uses engaging instructional videos and interactive practice tests to teach you all the key content and strategies you need to pass. Most students find this gives them everything they need to take the test with confidence, at a fraction of the cost of one-on-one Praxis Elementary Education Tutoring.
If you still have questions or need individualized help in a few specific areas, you can then book tutoring sessions with one of our expert tutors to assist you with just those targeted areas.
To get started, enroll in Praxis Elementary Education (5001) Online Prep...
Then, if you need additional help, our live Praxis Elementary Education (5001) Tutors are here to assist...

Watch our 2-minute Tutoring Info/Help Video for an overview of what to expect in tutoring and how to enroll.