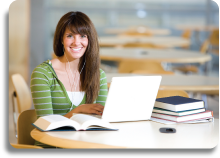 Select Your TExES Exam Below...
Teachers Test Prep offers free online Study Guides and Practice Tests for many of the top teacher certification exams nationwide, as well as affordable Prep Classes, One-on-One Tutoring, and On-Demand Online Prep. However, these services are not yet available for the TExES exams.
If you are taking a TExES exam soon, you may wish to consider purchasing a traditional, print-based study guide, many of which also include several full-length practice tests. Please select your TExES exam below to view a listing of the top books available for your specific test...
THE BELOW TESTS ARE LISTED ALPHABETICALLY BY NAME. ETS TEST CODES APPEAR IN PARENTHESES.