CSET Writing Skills Study Guide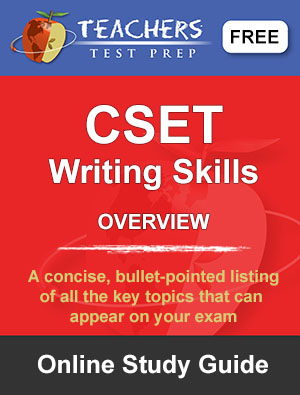 The CSET Writing Skills exam can be challenging. While prospective teachers use writing skills everyday, just what do they need to demonstrate for the test?
That's why we created our CSET Writing Skills Study Guide. It helps you get started by giving a concise overview of the pieces of writing you need to produce for your exam. This means you can spend your study time working on the skills and styles you need to master in order to pass.
You can also take our free, full-length CSET Writing Skills Practice Test to determine your likelihood of passing and get a breakdown of any areas where you need to improve.