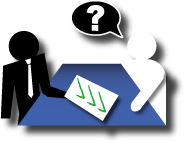 Tutoring Offered In-Person and Live Online

Watch our 2-minute Tutoring Info/Help Video for an overview of what to expect in tutoring and how to enroll.
The Praxis, ParaPro, CSET, CBEST, CPACE, RICA, and FTCE each present unique challenges. The Praxis, CSET, and FTCE with their tremendous breadth of content, are often cited by credential candidates as one of the biggest obstacles on their path to success.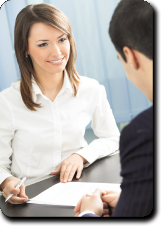 Praxis Core, ParaPro, FTCE General Knowledge, and CBEST sections, such as math, abound with "answer traps" designed to catch the unwary test-taker who makes common mistakes. And the RICA requires an understanding of reading instruction terminology and methods which can be daunting even to skilled reading teachers. With private tutoring, however, you'll learn the subject matter and test strategies you need for success on each of these exams.
Whether you want help with a specific content area or you plan to review for the entire Praxis, CSET, CBEST, CPACE, RICA, or FTCE to give yourself the best chance of passing, Private Tutoring is a great choice.
After working through an initial practice test with you and performing an advanced diagnostic, your tutor will create a study program designed to meet your unique needs. You'll review the subject matter areas that will benefit you most, and as you master the core knowledge required to pass, your tutor will coach you through Praxis, ParaPro, CSET, CBEST, CPACE, RICA, or FTCE Practice Tests in which you'll learn proven techniques for approaching each problem type you are most likely to encounter.
All our tutors are caring and enthusiastic educators who take pride in helping our clients pass. If you want individualized help at your pace and on your schedule, our Private Tutoring programs are perfect for you.
Note: Adobe Flash required for use of online tutoring interface.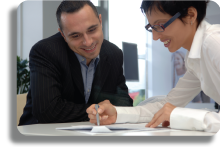 Select Your Exam to Learn More...
NOTE: Praxis 5018 is the Praxis Elementary Education: Content Knowledge exam. Praxis 5001 is the Praxis Elementary Education: Multiple Subjects exam (which includes subtests 5032-5035 and 5002-5005), Praxis 5169 is the Praxis Middle School Math exams, Praxis 5161 is Praxis Mathematics: Content Knowledge exams, Praxis 5435 is the Praxis General Science: Content Knowledge exam, Praxis 5411 is Praxis Educational Leadership, Praxis 5081 is Praxis Social Studies: Content Knowledge, Praxis 5354/5543 are Special Education, Praxis 5622 is Principles of Learning & Teaching: Grades K-6, and FTCE GK is FTCE General Knowledge 082.
Looking for a Praxis, CSET, or FTCE exam not listed? View our listings of other Praxis tests, CSET tests, and FTCE tests.