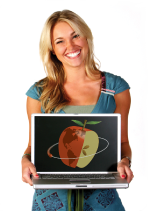 Our Diagnostic and Test Prep Partners
As the nationwide leader in credentialing exam preparation, Teachers Test Prep provides diagnostics and prep services to many of the country's top universities, schools, districts, and other teachers' organizations.
If you are a student, employee, or member of one of our partner organizations, please click on your organization below to learn more about the services available to you.
Not affiliated with one of our partner organizations? No problem! All of our prep services are also available to the public (including free online Overview Study Guides and free full-length online Practice Tests). To access these services now, simply Create Your Free Account.
Are you an administrator or staff member at a university, school, district, or other organization involved in teacher preparation? Please visit our Organizational Partnership Program page to learn more about how we can give you the diagnostic insights and support services you need to help your aspiring teachers succeed on their certification exams.
Our Strategic Partners
Teachers Test Prep also partners with select corporations, non-profits, education and outreach projects, and other organizations that provide information and services that are valuable to aspiring educators as well as working teachers and administrators.
Select one of our strategic partners below, or visit our Partnership Opportunities page to learn more about how you can partner with us.