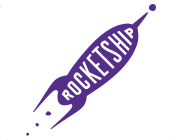 Teachers Test Prep is proud to partner with Rocketship Education to provide diagnostics and test prep services to their teachers.
Rocketship Education (RSED) is a network of elementary charter schools serving underserved communities in the Bay Area, Milwaukee, Nashville and DC. With emphasis on personalized learning, teacher development, and parent engagement, Rocketship is reinventing elementary school from the ground up.
If you are a current teacher in one of Rocketship's charter schools, please DO NOT create an account on our website yourself. Instead, please contact your program support staff for more information about the special services to which you have access.
To learn more about Rocketship, please click below to visit the official Rocketship Education website.
---
Interested in learning more about our Organizational Partnership Program? Please visit our Partnership Opportunities page.