Understanding Your 2018 Praxis Test Scores and Results...
The video below provides a concise guide to understanding your test scores and results for the 2018 Praxis exams.
Topics covered include how and when you will receive your scores, how the exam is scored and what represents a passing score, what you can do if you did not pass, and evaluating in advance how you are likely to perform.
Please click the "play" button to start this video.
Important Links Relating to Praxis Scoring and Test Results:
PLEASE NOTE: The Praxis information provided above is intended as a helpful overview. It is not comprehensive, and is not intended to replace the full information found on the official Praxis website. No warranty is made as to the accuracy or completeness of this information. All test-takers should visit the official Praxis website at www.ets.org for complete Praxis registration info and to confirm test dates, procedures, and testing requirements, and should consider their individual needs, before making any registration decision. Teachers Test Prep is an independent test preparation company, and is not affiliated with Educational Testing Service (ETS), the company that administers the Praxis.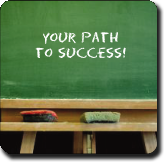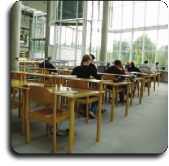 Quality Praxis Test Preparation Is Essential...
We care about our students' success, and our programs get results. That's why we are recommended by top educators and universities, and why we're able to offer the strongest guarantees in the industry. Select your exam below to learn more about available Praxis test prep options...
Looking for a Praxis exam not listed above? Click here to view other Praxis tests.
As the nationwide leader in credentialing exam preparation, Teachers Test Prep is proud to serve over 250,000 individual account holders as well as top universities, schools, and teachers' organizations. Learn more about our partners...
---
Featured Partner:

USC Rossier School of Education

Earn your teaching degree online from top-ranked USC without relocating.

Whether you're a current teacher or an aspiring one, USC Rossier offers a graduate-level teaching program designed to fit your goals:

Master of Arts in Teaching: Prepares aspiring teachers with the skills needed to be great educators and enables you to be recommended for a teaching credential.
Master of Arts in Teaching TESOL: Prepares you to become an English language teaching specialist in a variety of settings and educational levels.

Read more about the Rossier School of Education at the University of Southern California, and request information about your program of choice.